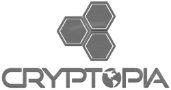 Mapa de Fallos de Cryptopia
Cryptopia is una casa de cambio de cripto-monedas con sede en Nueva Zelandia. Cryptopia también ofrece mining pools y subastas.
Lugares Más Afectados de Cryptopia
Reportes de fallos e interrupciones de los últimos 15 días se originaron desde:
| Lugar | Reportes |
| --- | --- |
| Bhubaneshwar, OR | 1 |
| Islington, England | 1 |
Cryptopia Comentarios
¿Consejos? ¿Frustraciones? Compártelos aquí. Los comentarios útiles incluyen una descripción del problema, la ciudad y el código postal.
Reportes de Fallos de Cryptopia
Los últimos problemas e interrupciones reportados en social media:
Rhe

(@Rhemasjoy) reportó

Things are so down I'm trying to get back my coins from Cryptopia

GRANZO

(@granzo41) reportó

@TeslaCoins #Tesla4Energy - can't wait to see. Looks like u wanna leave the cave now. Did not see any activity from yours. First of all, exchanges as cryptopia is down long time ago, wallet update etc

Trader Will

(@Will34700957) reportó

@TheCryptoFool @AltcoinPsycho You probably don't see all the delisted ****, cryptopia ****, because they don't exist

Omi Khan

(@OmiKhanOfficial) reportó

@Cryptopia_NZ I received E-Mail in Dec 7, 20 from Cryptopia. I complete registration,Also i got my reference# as well after login my portal account just showing message! Thank you for setting up your account. Your reference number is XXXXXXXX (We will be in contact about the next steps)

Cryptovatic

(@cryptovatic) reportó

@EQUINOXXCHANNEL @ChenariJawad @Cryptopia_NZ The claims portal tells you everything you need to register. You'll likely need old emails from Cryptopia to help but the process is straight forward. What are you getting stuck on?

Crypto Arcadian

(@phantastry) reportó

@TheMoonCarl @EricBCAT @BlockCATio Luckily I sold it off at a tidy profit on cryptopia, just before it went down.

abzmontana

(@abzmontana2) reportó

cryptopia has been holding my crypto hostage for 4 years +.... but we still support human rights?

ShibaCoin

(@Shibatoken_) reportó

@electroneum @TheDailyBuzz9 I lost 40,000,000 ent on cryptopia still not yet solve the problem 😡

Coinerplat 🌖

(@fauxbehance) reportó

@koreanjewcrypto I do remember it seemed like they had some good partnerships. I can't even remember all the **** I bought then. I had a few coins on Cryptopia. I was heavy into CryptoBridge because it was the first Dex. If you don't have stories like that, are you even in Crypto?

Devos Olivier

(@DevosOlivier3) reportó

@Cryptopia_NZ As a customer of #Cryptopia, I do not allow my deposit to be liquidated on Cryptopia Exchange or converted to fiat to pay off exchange debts. I ask that my property be returned to me unchanged. Under the terms of #Cryptopia, coin balances are the property of the user!

Aliena Thia

(@alienathiaPAST) reportó

They even took down that Cryptopia exchange because too near the utopia bullshit they wanted to shill for mental power control.

Adnan

(@werzadnan) reportó

Watched #cryptopia last night & I must admit, I have more questions & I'm more perplexed than what I thought I knew. The drama & factions didn't help either.

Scoopy

(@scoopy108) reportó

@arjunblj hey Arjun just seen you on Cryptopia. I am interested in buying cryptocurrency but don't have a clue where to star. Was wondering if you can help.

Michelle

(@Michelle4reaal) reportó

@artmonicc @Cryptopia_NZ Cryptopia always find a way to mess things up ffs I can't believe More than half of the customers complain each day. If you need help I could assist you

Stream My EP 420 Foreplay 😚💨🍃

(@tallyohhh) reportó

I just randomly remembered that I transferred some Ethereum to this exchange called Cryptopia Back in 2018. So I looked up my account and it turns out that they had a really big hack so they shut down and are working to give us our money back.